Wowing Customers Since 1997!
Corrigan Custom Painting LLC is a family-owned painting company with 20+ years of experience in the trade. Serving the Sarasota area, we provide the exterior painting services you need to restore the beautiful finish of your home or business. You'll be stunned when you see how awesome your property can look! Let's work together today.
20 Years of Experience
Your home's curb appeal is important to you. It's important to us, too! With 20+ years of experience and three generations of painting experts in our family, we want to make sure that your home or business looks great. At Corrigan Custom Painting LLC, we are committed to customer happiness and work that exceeds your expectations every time. Since 1997, we've served the Sarasota area with our unique expertise and experience. When you need exterior painting services for your home or business, give Corrigan Custom Painting LLC a call. We'll make you proud of your property again!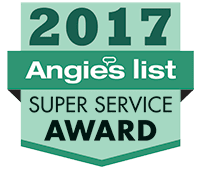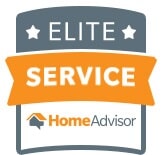 Testimonials
Joe is very easy to work with and non intrusive. Quick and got the job done in a few days. Took care of everything!
Thank You Joe For your fine work.
On a Mission to Make Happy Customers
At Corrigan Custom Painting LLC, we value the quality of our workmanship over every other aspect of the job. We want to make sure you get the best painting service possible so that we can all be proud of your home or business. This means we get the job done right the first time. We don't cut corners or take any shortcuts. When you're getting your home or business painted with our company, you're going to come away satisfied. 
Three Generations of Experts
Our long history of serving the Sarasota area is what sets us apart from other painting companies. We know what we're doing because the expertise has been passed down through multiple generations. Our current owners have 20+ years of experience working as a painting service, which gives Corrigan Custom Painting LLC a competitive edge that simply can't be matched. If we run into a problem, we know exactly what it's going to take to fix it. We've been doing it since 1997 with a pristine record!
We'll Paint Anything
From mobile homes to condos, resorts, and even your office buildings, we can breathe new life into your properties. We use Sherwin-Williams brand paint for a high-quality finish and long-lasting results. It doesn't matter what the exterior of your building looks like because we will paint stucco, wood, clay tiles, and even brick and masonry. We can get it to look just how you want it to.
Get a Free Estimate Today!
We know how to protect your paint from the Sunshine State's harsh sun and salty air. We'll go as far inland as Arcadia, and as far along the coast as Holmes Beach and Fort Meyers. Whether you're in Sarasota, Englewood, Myakka City, South Venice, Port Charlotte, Bradenton, or beyond, you can rely on us. 
We offer free estimates for our services, so give us a call! We are licensed and insured, and we can help you get all of your properties looking great again.